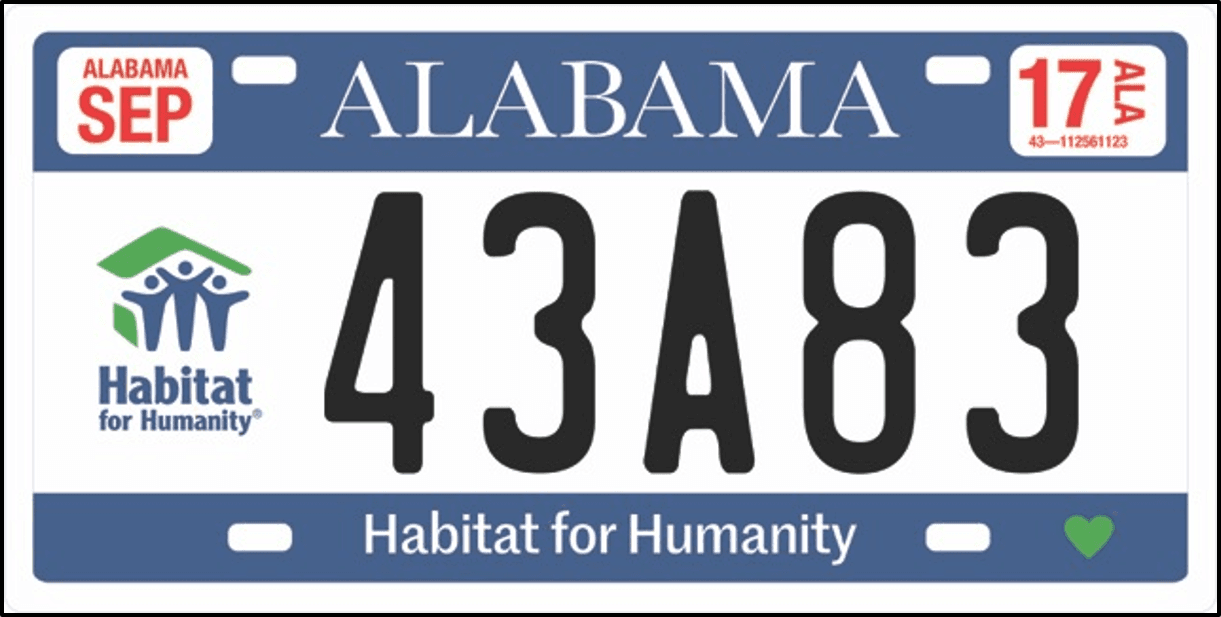 How much is a Habitat for Humanity license plate?
The cost is $50 per year, with $41.50 from each sale going directly to Habitat for Humanity. There is also a one-time $5 fee when the newly designed metal tag is first issued.
When is the best time to purchase a Habitat for Humanity license plate?
Most people obtain one when it is time to renew their current license plate, but you don't have to wait. You can purchase a Habitat for Humanity tag at any time during the year.
Where do I get the license plate?
License plates may be purchased at county title and registration offices across the state.
Can I personalize the license plate?
Yes, personalization is available at no additional cost. Six is the maximum number of letters or numbers for a personalized tag. Personalized messages must be approved by the Department of Revenue. You can reserve a personalized tag online. The personalized license plate reservation will be held for five business days. Reservations must be redeemed at the licensing official's office within this time or the reservation will be forfeited.
What is the money used for?
Money from the sales of Habitat for Humanity license plates is used to help build Habitat homes for partner families all across the state of Alabama.